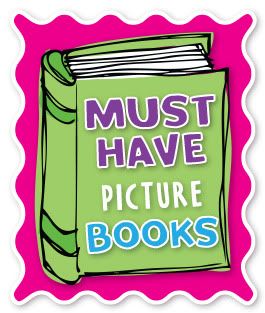 I love reading books.

Every time I go to a bookstore, teacher's conference, or blog hopping I'm always finding new books to purchase.

I swear the UPS man knows my address by heart for dropping off so many Amazon book boxes to my house.
The Teacher's Wife is having the coolest linky party I have ever seen.

Must Have Picture Books.

I'm sure this is going to cost me big time browsing all the blogs that over posted so far.

I see more Amazon boxes in my future.

It is hard to narrow it down to a few book here is a few of them.
Take Me Out of the Bathtub and other silly songs.
I found this on Mrs. Madden's new blog.

I just had to have this one I thought it would be great for poetry and fluency practice.
I Wanna Iguana .

I love this one for teaching persuasive writing.
Crazy Like a Fox- For teaching about similes.
Roller Coaster- Great for teaching the trait "ideas "to student.

Students really see how to focus on just one topic.
A Bad Case of Tattle Tongue- A must have to help control the tattling in your classroom.
Well that was a hard job to do finding just a few books that I must have.
Don't forget about my blog giveaway below. The giveaway ends Saturday.